Test and Research Centers
Test and Research Centers
Our technical and scientific skills allow us to understand the needs of test and research centres and to speak the same language. We control their processes and the procedures for carrying out their projects. This allows us to meet their specific needs from the study to the installation. During our meetings we seek to understand your needs in order to respond in the most appropriate way possible.
With our expertise in boiler making, piping and pressure equipment, we can also provide you with our skills in the fields of instrumentation, monitoring, polishing, tracing and insulation. The mastery of all these skills allows us to provide you with a technically innovative solution with competitive prices and reduced lead times.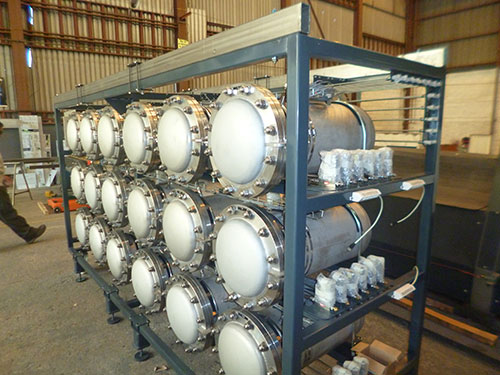 Supply and installation on site of 18 pressurized and homogenized buffer volumes – Design according to CODAP – Category II – Module A1. All integrated in a trolley with all pneumatic, electrical and data connections on one side.
Successfully completed projects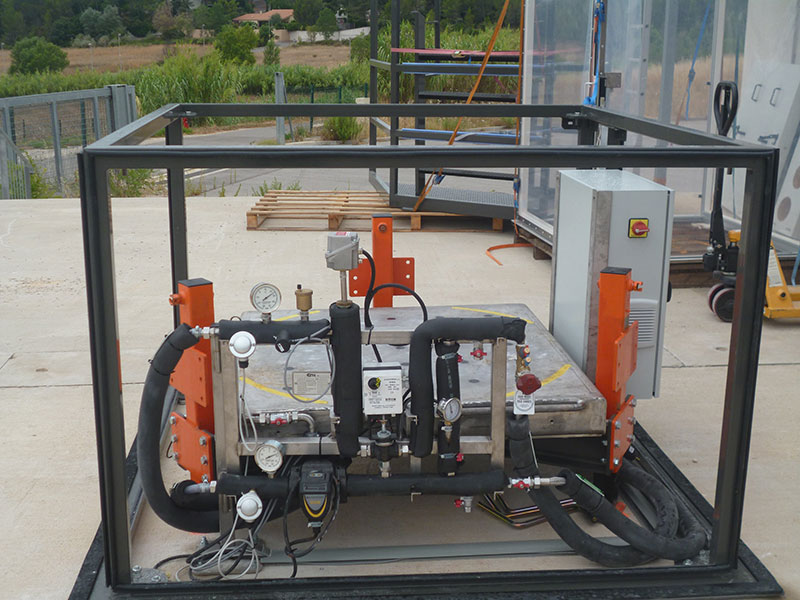 Temperature-controlled table with its control panel
Study, realization and installation of 16 thermoregulated tables. Each one is composed of a table with integrated exchanger, a control panel and a control cabinet. Each table combines mechanical resistance and heat exchange requirements. We made a prototype and performed all the validation tests before manufacturing the last 15 tables.
Research and development center
Shroud with windows and operating pressure at 12 bar
Design and manufacture of a 316L stainless steel ferrule for measuring equipment with a test pressure of 24 bar g. The difficulty was to integrate all the connections in a very small space with a shell height of 350 mm.
Research and development center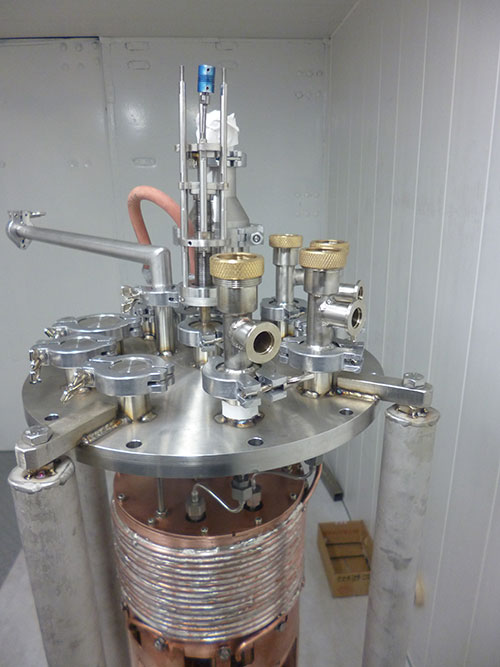 Cryostat
This cryostat is intended for the study of icing of 3 types of propellants: hydrogen, oxygen and methane. It is composed of 5 sub-assemblies with an equipped plate, a vacuum chamber (and its copper thermal shield) and cells (tank and test cell), under which a pumping system is installed. The whole is placed on a metal frame used as a support.
Research and development center
×