Test and Research Centers
Test and Research Centers
Our technical and scientific skills allow us to understand the needs of test and research centres and to speak the same language. We control their processes and the procedures for carrying out their projects. This allows us to meet their specific needs from the study to the installation. During our meetings we seek to understand your needs in order to respond in the most appropriate way possible.
With our expertise in boiler making, piping and pressure equipment, we can also provide you with our expertise in the fields of instrumentation, monitoring, polishing, tracing and insulation. The mastery of all these skills allows us to provide you with a technically innovative solution with competitive prices and reduced lead times.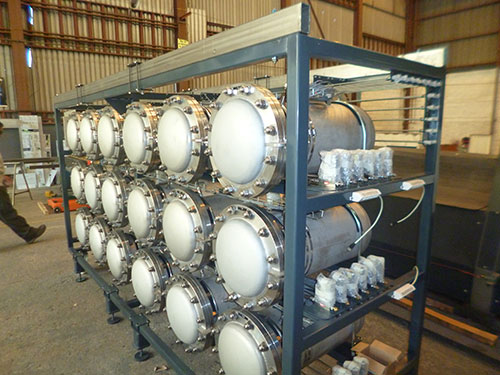 Supply and installation on site of 18 pressurized and homogenized buffer volumes – Design according to CODAP – Category II – Module A1. All integrated in a trolley with all pneumatic, electrical and data connections on one side.
Successfully completed projects