Manufacture of streamlined coils and pressure vessels:
CEPHI, through its recognized experience in the design and manufacture of heat exchangers, is also supplier of coils (stainless steel, steel and others on request).
We are able to realize for you, exchange coils subject or not to the pressure directive DESP2014 / 68-EU and the manufacturing codes such as CODAP-ASME-EN13445, etc … These coils can be equipped with end flanges or any other device allowing their commissioning – male end caps, gas sleeves, clamps, etc …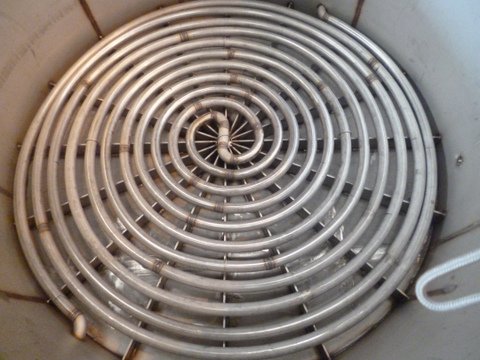 In the case of regulated equipment or on demand, these coils, if they are soldered by welding due to their length, will be made by qualified welders, following welding processes established and validated by an approved organization . We also provide inspection by a COFREND II controller and mechanical strength tests (hydraulic test), if required by regulation or on request. Other types of tests or checks may also be conducted – Helium leak tests, radiographic checks of welds.
A complete file containing all the useful documents can be produced – Plans, welding book including QMOS, QS, material certificates, reports of the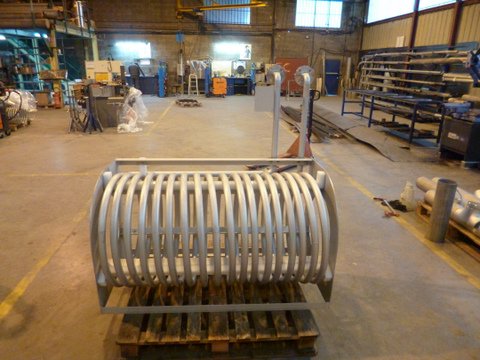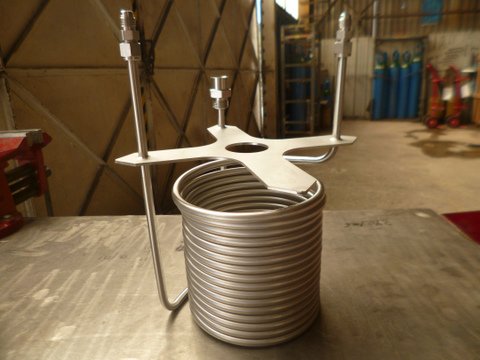 The table below describes the machine capabilities for the realization of the coils according to the diameter, the length, the pitch: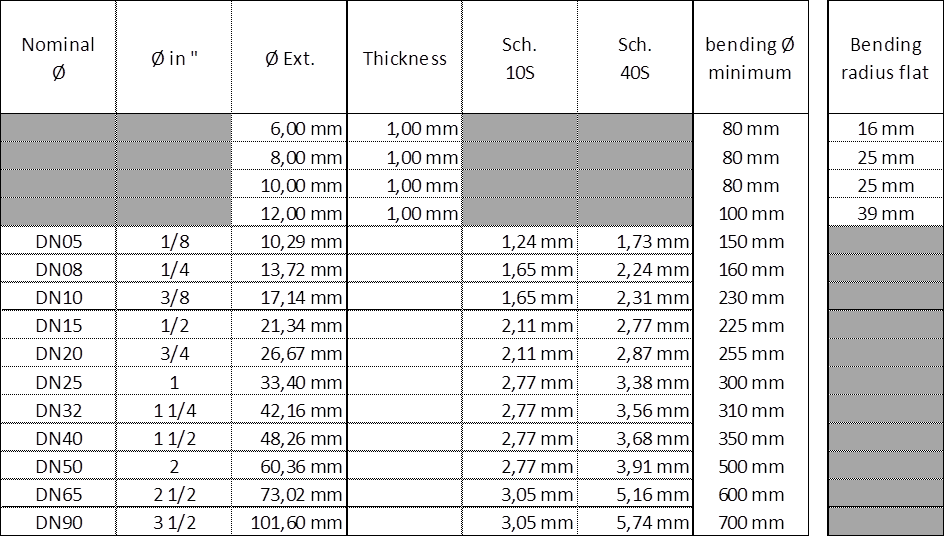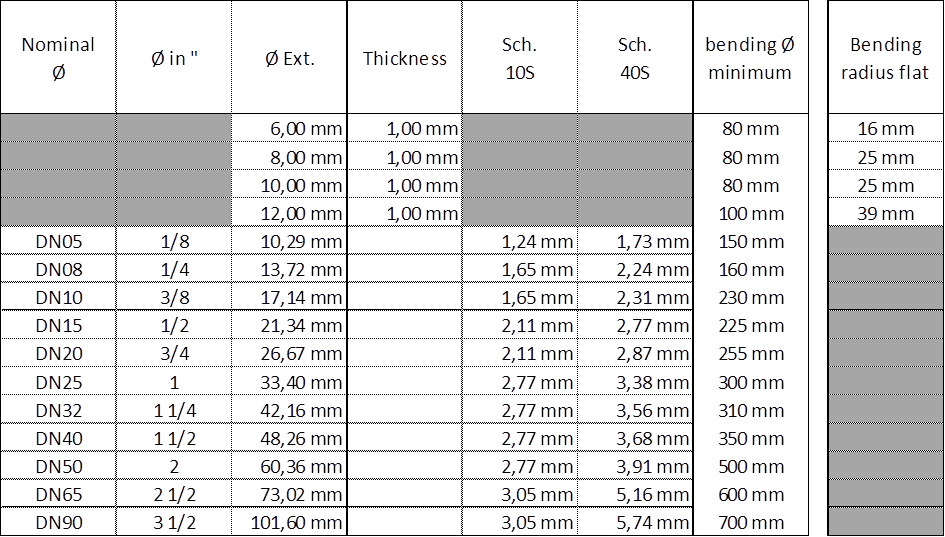 Successfully completed projects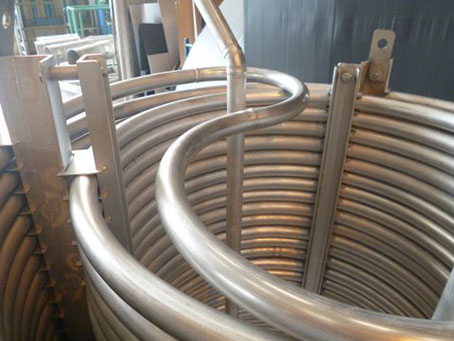 Helical bending
Study according to CODAP and realization of a 316L stainless steel CO2 exchanger for customer processes with a PMS at 40 bar g. Bending of tubes Ø33.4 x 4.55 mm.
Helical bending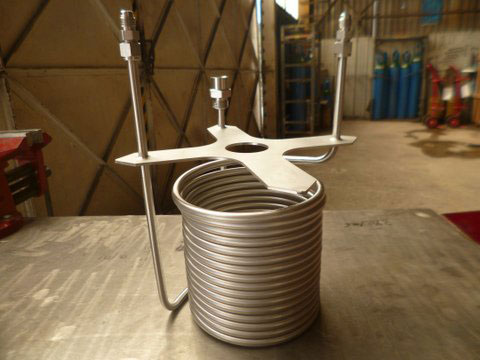 Helical bending
Thermal and mechanical study and realization of 1 Xenon heater with a capacity of 108 kg/h with a PMS of 230 bar g. Bending of tubes Ø9.52 x 1.24 mm.
Helical bending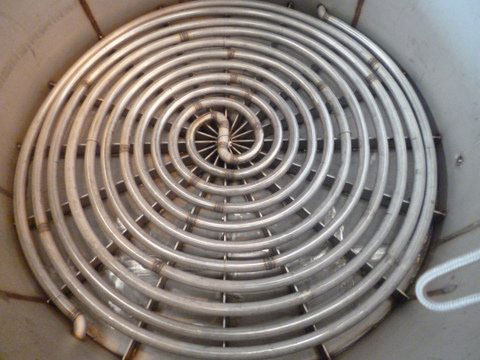 Helical bending
Thermal and mechanical study and realization of 16 heat exchangers with low pressure drop for a 304L stainless steel lysimeter with an internal diameter of 2,540 mm. Bending of tubes Ø60.3 x 2.77 mm.
Helical bending
×